Flint River Ranch All Natural Dog Food ~ Never Recalled
From The President of Flint River Ranch
It is with heavy heart that I have to announce the closure of the Flint River Ranch Company at end of business today; February 15, 2016. We have tried to overcome our challenges for these past 2 months, but we have been unable to garner the necessary support to return to normal operations as we had intended. Jay P. Margedant
From the Staff of Flint-River-Dog-Food.com: We are extremely saddened because we know that so many of you have come to rely upon FRR food to help you with your dog's dietary challenges. We have been representing Flint River Ranch since 1995. This is a shock to us as well.
We do represent two other very fine pet nutrition companies Life's Abundance and BARFWorld that have amazing business standards and practices that also offer dog and cat food products using only human-grade, US sourced ingredients. Their products have never been recalled. We love LA!
I truly understand your anguish - and I know your are going to be feeling a great deal of stress about this! Please feel free to call me if you need any help or assistance. The phones will be busy so please leave a message and I WILL get back to you! Call Me: 800-780-4302.
Life's Abundance All Stage Dry Dog Food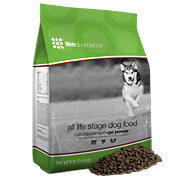 Life's Abundance Premium Health Food is made with superior ingredients, including high-quality chicken and catfish meals, whole grains, tasty vegetables and fruits plus omega fatty acids.

Life's Abundance Small/Medium Breed Puppy
Small and medium breed puppies are full-out, fun-loving companions. Whether it's a spirited romp in the park or a quiet nap on your lap, these precious pups have somewhat different nutritional needs than larger canines.

Life's Abundance Large Breed Puppy Food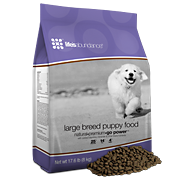 Emerging science has shown that large breed puppies have slightly different nutritional needs than smaller breeds. To help your big bundle of joy grow and thrive, choose Life's Abundance for Large Breed Puppies.

Flint River Ranch Original Puppy/Adult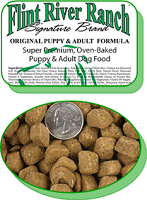 Flint River Ranch Lamb/Millet Rice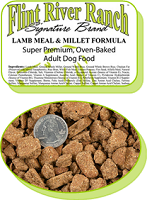 Flint River Ranch Trout and Potato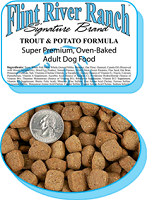 Flint River Ranch Duck and Oatmeal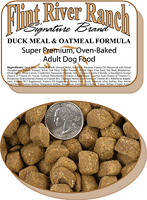 Flint River Ranch Original Nugget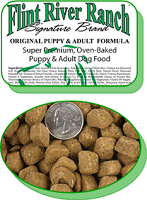 Flint River Ranch Senior Plus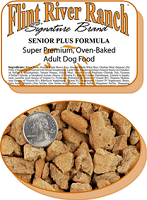 Flint River Ranch Biscuits and Wafers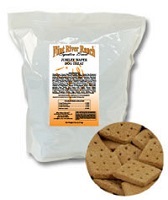 Flint River Ranch Essential Greens